Even with a good home oral hygiene routine, including brushing and flossing, plaque and tartar can still build up around the enamel. This can lead to decay, cavities, and bacterial infections and other problems. To ensure the teeth stay healthy and clean, Greensboro, NC residents should have a professional dental cleaning at least twice a year at DentalWorks - Greensboro with our dentists. This is often known as a prophylaxis. During a professional dental cleaning, our dentists will use examination and cleaning devices to carefully remove plaque and tartar on the enamel. After the cleaning, the teeth will be buffed and polished and any necessary dental treatments such as fillings and crowns will be discussed. Bi-annual dental exams and cleanings are essential for a clean and healthy mouth.
Reviews
"An amazing experience from start to finish- Dr. Lam knows his stuff and he was quick! My daughter had all 4 of her impacted wisdom teeth extracted with sedation and we were in and out in an hour. The staff was wonderful the assistants Amanda, Yvonne and Alli took such good care of my daughter and Amanda took time to really review after care with us so we knew what to do after. Front desk staff to the kind assistant that wheeled her out after the surgery were so pleasant and friendly. I would highly recommend this office!"
- M.R. /
Google /
Jul 24, 2017
"Dr. Aguero is great. Shows genuine interest in her patients and doing her best for them. Dianna is a wonderful addition to an already excellent staff. She's puts you at ease immediately."
- G.B. /
Google /
Jul 17, 2017
"Everyone at Dental Works is super friendly! Love Dr Betty and all the staff! Brittney is the best dental hygienist!"
- D.S. /
Google /
Jul 10, 2017
"A little bit of a wait, but worth it. Had four different specialist help me, and all of them were super nice and kept me informed of everything that they were doing. First time I've actually had a dentist give me a price for something and explain pros and cons before signing me up for a procedure. I felt completely informed and in control of my own treatment. Person who did my paperwork (wish I had caught her name) was awesome, showed me how to deal with insurance forms and itemized all my expenses, even told me I could come back into the office to get help with forms if I needed it. I just picked them cause they were supposedly inexpensive according to Google, and because they were in-network for me, but turned out to be a great choice!"
- K.H. /
Google /
Jul 10, 2017
"They did an excellent job on cleaning my teeth. I love Dr. A, she always explains every thing to me, so that I understand exactly what needs to be done."
- D.C. /
Google /
Jul 03, 2017
Previous
Next
Dental cleanings are generally painless, but if a patient has sensitive teeth or gums, a numbing cream can be used. In addition, if the patient has trouble getting through a dental cleaning due to fear, mild sedation options are also provided at DentalWorks - Greensboro. A cleaning usually begins with an ultrasonic tool that helps to loosen plaque and tartar. Next, our dentists use hand tools such as scalers and curettes to remove build-up from the gumline and enamel. The final step is to brush, polish, and buff the enamel. Flossing and/or fluoride usually completes the procedure.
Once the teeth are cleaned, our dentists may perform an oral examination to check for signs of any oral conditions such as cancer or gum disease. To ensure the teeth stay healthy, patients should establish an at-home oral health regime of brushing and flossing daily. Patients should schedule their next dental cleaning at DentalWorks - Greensboro prior leaving the office, generally within six months.
Because a professional dental cleaning twice a year is considered a necessary preventative care treatment, most dental insurance carriers will cover a large majority of the cost. DentalWorks - Greensboro will verify with each patient's insurance provider to determine their coverage before billing the patient directly. Patients without dental insurance may inquire about financing plans through DentalWorks - Greensboro.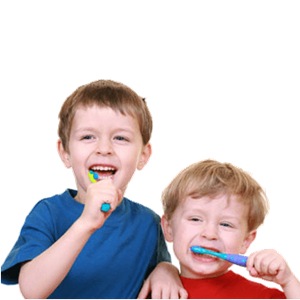 If you put off your regular dental cleaning, the risk of additional dental problems could arise. To achieve your healthiest smile, schedule an appointment for a professional dental cleaning at DentalWorks - Greensboro in Greensboro, NC with our dentists. Consistent dental cleanings keep your teeth and gums clean and remove plaque and tartar. This prevents gum disease and cavities and keeps your smile looking whiter and brighter.
Related Procedures