If the soft inner area of the tooth (also known as pulp) becomes infected, it can cause a lot of pain and the whole tooth begins to die if the infection is not removed. A root canal therapy by our dentists at DentalWorks - Greensboro in Greensboro, NC removes the infected pulp from the tooth, which can save the tooth and allow proper healing begin. To protect and strengthen the tooth after the pulp is taken out, a filling material can be injected inside the tooth or a dental crown can be placed over the tooth by our dentists. If the infection is not treated, other teeth can become infected, plus the bacteria may enter the blood stream and infect another parts of the body. At DentalWorks - Greensboro in Greensboro, NC, our dentists perform root canal therapies to help patients and restore their oral health.
Reviews
"I have been a patient at Dental Works for years. There is no better Dentist than Dr. Aguero."
- D.J. /
Google /
Jun 23, 2018
"Precision and care has been given every time I visit! Thank you, DentalWorks!"
- R.L. /
Google /
Jun 23, 2018
"Very organized and professional. Highly recommend."
- S.G. /
Google /
Jun 23, 2018
"There's very few things in life that cause me any level of stress, and the dentist happens to be one. I can honestly say that I have had nothing but great experiences at this facility, very gentle an honest care."
- C.H. /
Google /
May 18, 2018
"Very friendly, professional and clean dental office! I was very impressed with the hygienist and the dentist. They made me feel very comfortable and appreciated."
- M.H. /
Google /
May 17, 2018
Previous
Next
A root canal treatment is usually performed with local anesthesia to numb the teeth and gums, plus our dentists may add sedation if needed. Our dentists will remove the pulp from the infected tooth or teeth, then our dentists will place a crown or inject filling material. Some patients are at higher risk of developing an infection (usually patients with heart problems like congenital defects and artificial heart valves, so our dentists may prescribe a round of antibiotics both before and after the root canal treatment.
If only local anesthesia is used, the patient will be able to drive and recover at home, but some sedation options may require the patient to have a responsible adult pick them up. Patients will have temporary numbness and some patients may have minor discomfort that can usually be treated with an over-the-counter painkiller. If a temporary crown was placed over the treated tooth, the permanent crown will be placed and fitted by our dentists at a separate appointment. After a root canal, oral care including brushing and flossing at home, as well as visits to DentalWorks - Greensboro as recommended by our dentists are important to maintain the health of the treated tooth or teeth.
A root canal procedure is usually covered in part by the patient's dental insurance, but it may not cover additional expenses for emergency care. Our dentists at DentalWorks - Greensboro in Greensboro, NC accept many forms of payment and DentalWorks - Greensboro can help patients with financing, as needed.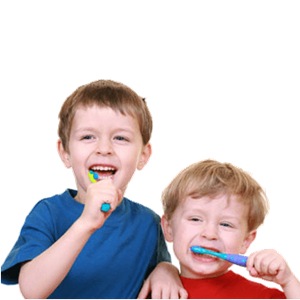 To relieve your pain and prevent more serious dental health problems, don't avoid talking to our dentists about root canal therapies. With modern dental equipment and techniques, as well as sedation options at DentalWorks - Greensboro in Greensboro, NC, fixing an infected tooth doesn't have to be painful or time consuming.
Related Procedures